Dougie Doug Doug has written a lot of the songs we sing at CCF and Lazerz. His website can be found at
http://www.duggiedugdug.org/index2.php
Run your mouse over the picture and explore the website
This link will take you straight to his games page - Enjoy it
http://www.duggiedugdug.org/rollercoaster/
You can explore the CCF website on the following link
www.conistonchristianfellowship.co.uk
Look at the pictures - find out what's happening and maybe you will want to join us one Sunday morning to discover more about God in a really fun and exciting way.
Why not enter Keswick Pencil Museams competition - a great activity every month especially if you enjoy colouring - click on this link, get started and you could win one of the prizes offered.
http://www.pencilmuseum.co.uk/competition/
Click the link below to play games on the "Kids in Cumbria" website
http://www.kidsincumbria.co.uk/#/just-for-fun/4559035867
500 WORDS . . . . .
An amazing BBC Radio 2 Writing Competition. Just click the link for all the details and get on with it in Half Term - you could win an amazing prize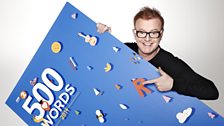 http://www.bbc.co.uk/programmes/p00rfvk1